Large Format Family Outing
The day after our Surprise view shot, we returned to the same location for a dawn. And what a dawn! I was capturing promotional shots and some video content for our course but Dav got a couple of corking shots, the view below shows Dav taking a picture using my Nikkor T*ED 500mm lens (corkingly sharp, which is very reassuring).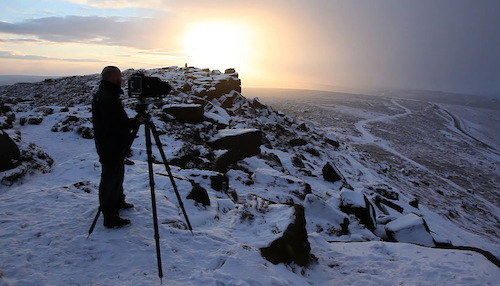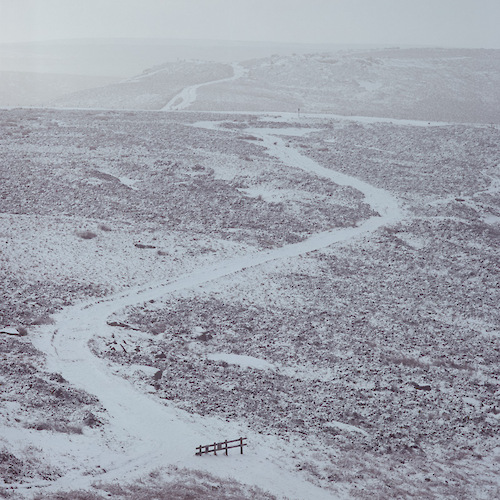 Later in the day we took some video of the different cameras we've got for people to use when they come on the one day and weekend courses. At the end, we set up a few of the cameras for some 'landscape photographer porn'. I hope you like

The idea was to capture some video to edit into a small advert for our large format courses, I'm still getting to grips with Final Cut Pro (not much time either) be interesting to see
The Peak District had a final surprise for me after staying at Dav's overnight. 2 inches of snow were dumped outside Dav's house which left me stuck in Sheffield despite gritters running up the road a couple of hours later. It was only the action of the locals (they have their own gritting buckets – it's obviously a regular occurence).
After getting stuck twice already due to the snow, this was one of the final straws that got me thinking about 4×4's and campervans. More later