Limestone Pavement
I've had a project in the back of my mind for a couple of years now but haven't had time to get it started but I have been planning it, researching locations, working out the ideas of a theme, etc. The project idea came about when I was trying to find something globally unique to my general location that I felt hadn't been presented particularly well or where only one aspect of it had really been shown. After a little thought and a scan through my previous pictures I figured that the limestone pavement of the Yorkshire Dales and Lake District was probably a good topic and from what I could see the only person I'd seen doing anything particularly 'different' was Andy Latham whose work was distinctive and of whom I am a big fan. However I hoped there was enough limestone for the both of us and have spent a few visits looking at potential locations and it was only when visiting Oxenber wood a couple of months ago and Southerscales a week ago that I started to get my head into things a bit more. I thought I'd post a couple of the images I've made so far to show where my head is at the moment.
The first image is one made at Oxenber woods where I discovered that limestone pavements aren't just bare, 'brain' like surfaces. Oxenber is particularly overgrown with trees, grasses and mosses and I wanted to capture this by getting low to the ground whilst still giving some context of the overgrown woods creating the cover for all this lush undergrowth to thrive.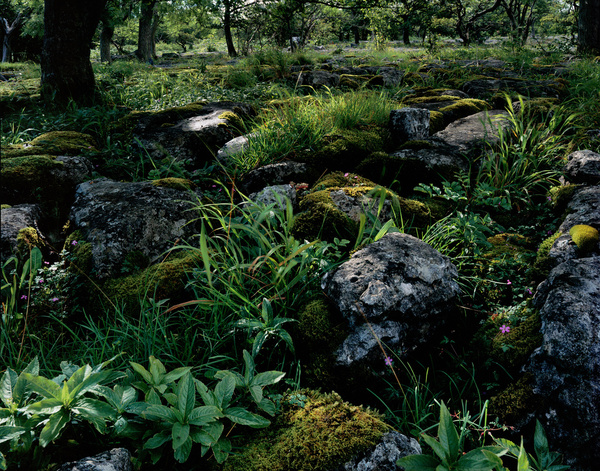 And here was a snapshot of the limestone pavement in the Lakes taken on 35mm on a walk with an old school friend.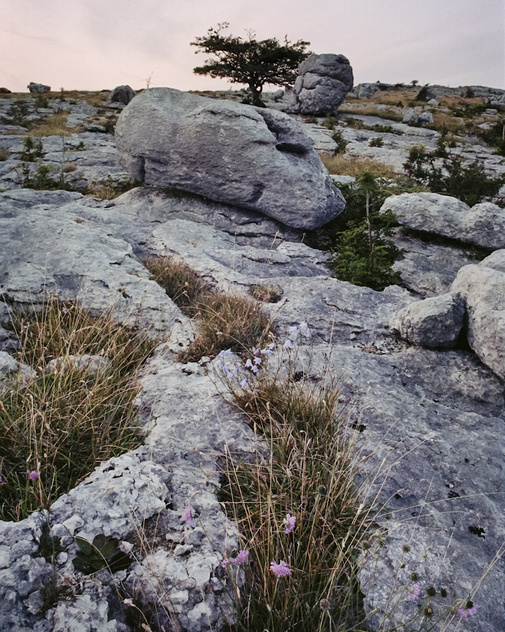 I took a few more here but they're just work in progress – trying to get to know how it looks photographed (as Gary Winogrand said).
The next set of three were taken in a short visit to Southerscales with Anna Booth, Joe Cornish and Robin Hudson (not Rob) and it was like something clicked – I could see the way I wanted to portray some of the location. Only one of the images has an overt composition but they all capture some of the impressions I want to give.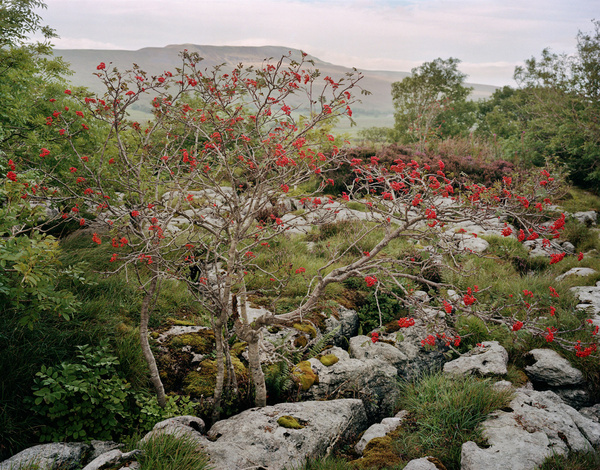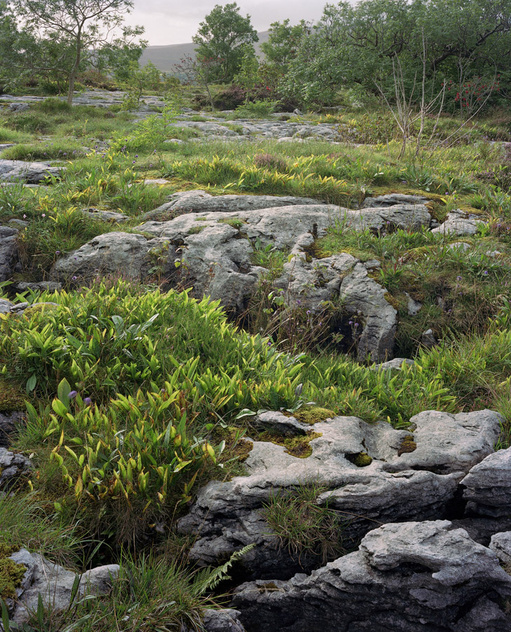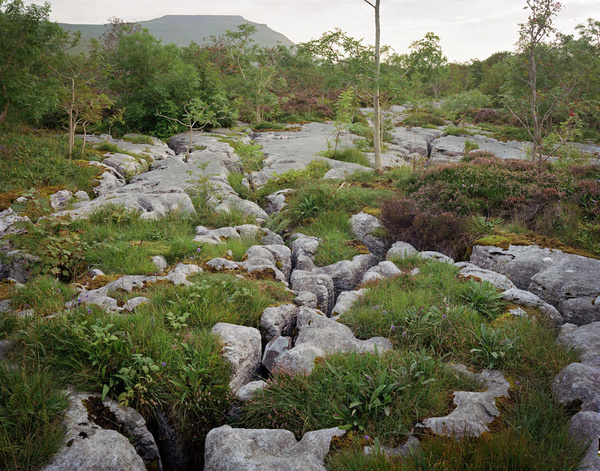 I've been trying to create a few images that don't have the obvious external signs of composition, that appear 'found' rather than 'created' – it sounds like the opposite of what a photographer should do but the idea for me is to compose without looking too composed. The last image above is an example of this. The view doesn't shout 'I've composed this' but hopefully it looks engaging anyway. I'd be interested in your opinions.
Finally I couldn't resist taking a view from the edge of this particular limestone escarpment. This shows some of my particular favourite limestone pavement all in one photo. I have a large format version being developed soon and hopefully will return in November for a little autumnal colour. This particular shot is unbelievably taken on a mobile phone.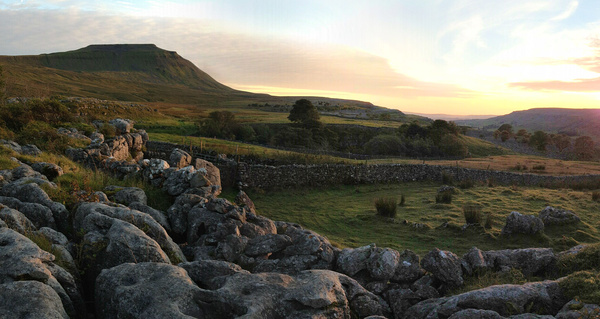 The project is still in it's infancy but at least I think I know where the first steps are.